Read Time: 4 Minutes
For independent travel businesses, competition with major online travel agents can be fierce. Often, these operations run on a large scale and can reach a broader customer base, and as a result, pose significant challenges to the rest of the travel industry. 
For many customers, OTAs offer convenience and access to discounted holidays as well as the ability to compare offers. These may be the key factors that attract customers. However, customer service is still significant to many people. And this is the point of difference that independent travel businesses offer. 
To compete, however, it'll take more than excellent service. You need to focus your attention on providing a combination of automation, personalisation, remarketing, and work on attaining multi-channel exposure. 
In short, to fight the dominant OTAs, you need to invest in your online presence. 
Streamline Your Operation With Automation 
Automation will be a key element in the transformation of your business. This means reviewing your processes and seeing what can be made more effecient. How can you make your operations smoother so that you can pay more attention to your customers? 
Including a personalised touch to your automation will allow your customers to retain the feeling that they are still valued and are receiving the best service possible. 
To automate your travel business, you should look at finding a single platform that can handle all of your business operations in the simplest possible way. This means a full integrating CRM functionality within your business platform. 
The technology that you use should be able to handle every aspect of your travel businesses process, including: 
Lead generating 

Responding to customer queries 

Taking bookings

Managing inventory

Taking payments

Creating sales reports
Take a Multi-Channel Approach 
To achieve maximum success with your automated systems, your CRM needs to be mobile-friendly. 
Mobile browsing accounts for more than half of web traffic, and customers will often book their holidays straight from their smartphone. In fact, the smartphone booking percentages rise closer to the date of the holiday it is. Don't miss out on this important market share. 
Linking your service with a mobile app will improve the customer service experience while allowing you direct access to engage with your customers, and learn more about their habits and preferences. 
Having this type of technology and customer information at your disposal will make it easier when remarketing any leads have not led to a booking. 

Successful Marketing and Remarketing Using Customer Personalisation 
When improving the digital experience that your travel business offers, look for ways to create a personalised experience for your customers. This means searching for ways to engage in a meaningful way. 
Throughout the booking process, there are multiple opportunities to have automated emails and messages sent to your customers. These may include: 
Booking confirmations

Payment received messages

Bon voyage messages
You could, however, tailor some more personalised content that will add value to your customers. This could include: 
Suggestions for places to visit on their holiday 

Packing lists

Weather forecasts for the date and location of their holiday

Advice on visas and vaccinations 
But don't just stop at getting in touch before their holiday. With many customers keen to book their next holiday immediately after the last one, it's always a good idea to have automated emails sent out asking for feedback on their holiday. 
Travel marketing should not just be about making one booking. If you have promotions for returning customers or a loyalty scheme, a great chance to promote these is when asking how a customer's holiday was. 
Make Life Easier for You and Your Customers
By developing a convenient multi-channel experience for your customers, you will be ensuring they can easily book with you, whether from a desktop site, their web browsers, or a smartphone app. 
But investing in that point of difference and finding ways to personalise the experience at every opportunity will help to remind your customers how important they are to you. It will be this that keeps your customers coming back time-and-again when you retarget them through your end-to-end system with CRM.  
Investing in technology and automation does not need to lead to a soulless experience for your customers. Remember to add your brand's personality into everything that you do. 
Travel agent marketing using this type of automated system will save you money. You'll be able to deliver a higher standard of personalised experience without having to worry about the additional expenses required in hiring a large team of customer service advisors. 
Jack Barron
Director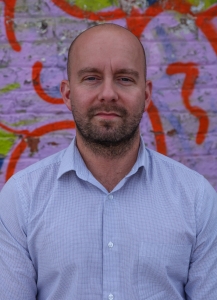 ABOUT THE AUTHOR
Starting his marketing journey at age 15 promoting music events, Jack went on to plan, market and execute his own events before joining the British Army and serving two front-line tours of Helmand Province. Upon returning to 'civvy street' he set up Rebel Marketing to provide marketing consultancy services to the events industry. At around the same time, he undertook an Events Management Degree at the University of Central Lancashire, attaining a 1st Class (Hons) Bachelor Degree, before moving to Manchester to work as the digital marketing manager for a city centre agency specialising in financial services marketing, eventually becoming their marketing director.
Whilst there he undertook an MSc in Marketing Communications at Manchester Metropolitan Unversity before reactivating and rebranding Rebel Marketing as Invoke Media in 2015. After moving Invoke Media to his hometown of Preston in 2018 to support the development and growth of the area, he has since started further studies and is due to complete another MSc in Psychology from the University of Central Lancashire.
Jack is passionate about marketing and helping small to medium-sized businesses thrive. His experience working in the fast-moving events industry from a young age, along with a strong drive and discipline fostered by his time on the front line, all contribute to the work ethic and values of the company.
http://wp.freedomofcreation.co.uk/invoke/wp-content/uploads/sites/96/2020/05/shutterstock_604880138-copy.jpg
730
1070
Jack Barron
//wp.freedomofcreation.co.uk/invoke/wp-content/uploads/sites/96/2017/04/invokebw-300x300.png
Jack Barron
2020-02-10 16:19:52
2020-05-20 16:21:36
How Travel Businesses Can Compete With OTAs