Read Time: 6 Minutes
The hotel industry is competitive. And, when you're competing against the likes of Airbnb or major budget hotel chains, it can be hard to attract guests. 
But there are ways that you can make your hotel stand out. Investing in the right marketing strategies can make a huge impact in overcoming the challenges of the competitive market. 
So how do you go about coming up with marketing strategies that will make a difference to your business? 
Here are nine ways that you can market your hotel. 
1. Use Search Engine Optimization 
One of the best ways of attracting attention to your hotel is by making sure your website is at the top of the search engine results pages. 
This means investing in search engine optimization (SEO).  
Use the right keywords, working on your sites page loading speeds, and use local SEO techniques such as getting your hotel listed with Google My Business, amongst many others. You may want to enlist the help of a marketing agency if you aren't particularly tech/marketing savvy.
Whilst SEO is definitely a strong tactic to pursue, it's worth noting that it is a slow burner and there are no guarantees that you will achieve the desired ranking. That being said, with the right approach this can be one of the most cost-effective and long-lasting tactics to employ to increase your hotel bookings.
2. Paid Social Media Ads
Social media ads on sites like Facebook and Instagram will let you directly target the types of customers that you want to attract to your hotel. 
Instead of posting an ad online, that is destined to reach a set amount of random people, using targetted ads will allow you to post ads onto the news feeds of people who fit a certain demographic. 
Work out who your ideal customer is, and they target them. You'll see a much greater return on your marketing spend by using this efficient marketing strategy. 
Paid Social is a great way to cost-effectively reach out to the masses but beware of spending money willy-nilly. Paid social advertisements can be a money pit for the less experienced, especially if they're blinded by vanity metrics that don't turn into paying customers! If you're not an experienced paid social advertisement marketer then we highly suggest speaking to one before starting any campaign.
3. Remarketing 
Do you know how many customers abandon their bookings on your site? And, what makes them leave your site without booking a room? 
Sometimes it's because the competition offered a better deal, but in other cases, they may have been distracted and forgotten to complete the booking. 
Using the digital footprint left by these customers, it is possible to re-engage them through remarketing. 
Have you ever looked at a pair of shoes online and then been presented with the same pair (or similar) across multiple digital platforms? That's remarketing/retargeting for you. It's a great way of sweeping up those people that didn't convert, those that got distracted and those who just plain forgot to book! Grab them before they land on your competitor's website.
4. Generate and Nurture Leads
There are several ways of generating hotel leads. You could use social media posts, engage with hotel reviews, post blogs, or get involved in the local community. 
One of the most effective ways we've secured leads for customers is through a combination of paid social advertisements and messenger marketing. Running competitions to capture data of those within the target audience or retargeting website visitors who simply forgot to press the 'book' button.
The idea is simple…capture their information (with consent) and then develop trust.
Once you have a lead, you need to be able to nurture and foster a level of trust between each other, until they either feel confident enough to part with their money or the time is right for them to book. This may be done by sending emails or by using specific, targeted, dynamic ads on Facebook.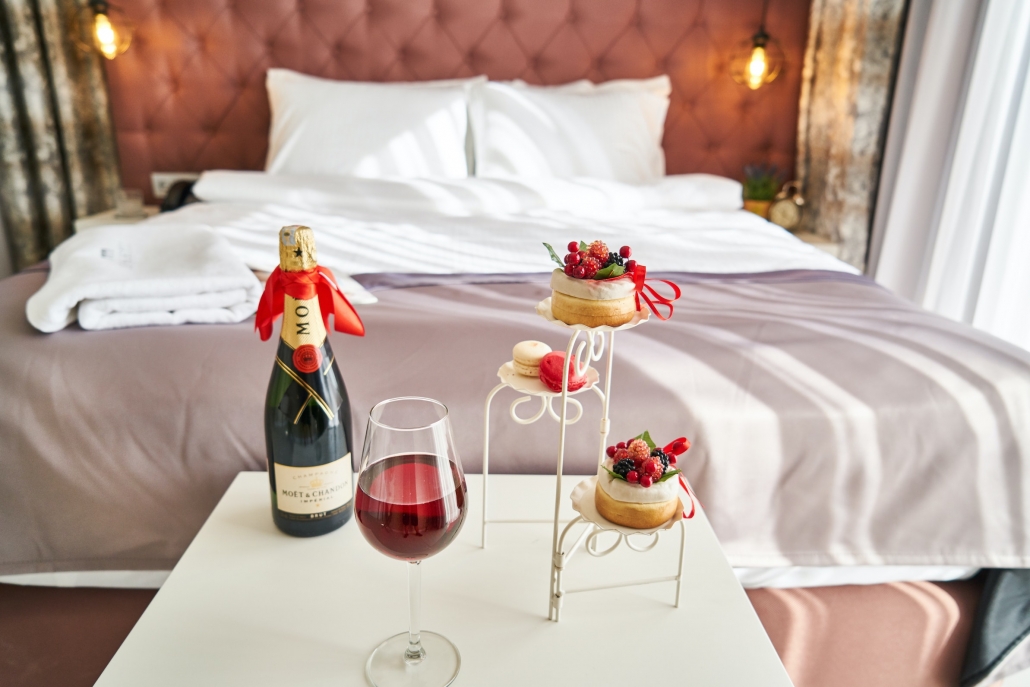 5. Incentivise Your Customers 
Everyone loves something for free. Whilst you may not be in a position to give away a free stay to everyone that you speak to (you are a business after all!) you could certainly make them feel special with a discount, room upgrade or loyalty scheme.
Give your guests a reason to book with you rather than your competitors, make them feel special and develop a long-lasting relationship.
You may want to give first-time visitors a discount of 10%, or reduced rates for booking a second night. You may want to throw in a bottle of something fizzy upon arrival, or include tickets to a local show…whatever you can think of that has value to your customers.
A caveat…if your hotel is high-end or considered premium, giving incentives might make it appear cheap or damage the brand. That doesn't mean you can't still do it though…give them a reason for your incentives such as celebrating your business's birthday year, helping our specific industries such as emergency services or other key workers. Maybe you want to celebrate a national awareness day or gift newly married couples…maybe all of the above. It doesn't really matter, the concept is simple. Remove the negative effect of incentives of your brand and shift the purpose of them from being a tool to secure their custom, to you rewarding them for something specific. It's much more effective and provided it is done right (and tastefully!), it can really help to make your business like more caring and philanthropic.
6. Know Your Peak Booking Seasons
It is essential that you know when your busiest season for people making bookings is. This will allow you to plan your hotel marketing calendar. 
When it comes to peak booking season, you should be increasing your marketing spend to coincide with this. Start placing your ads ahead of the peak. 
Using ad schedules will help you manage your marketing calendar.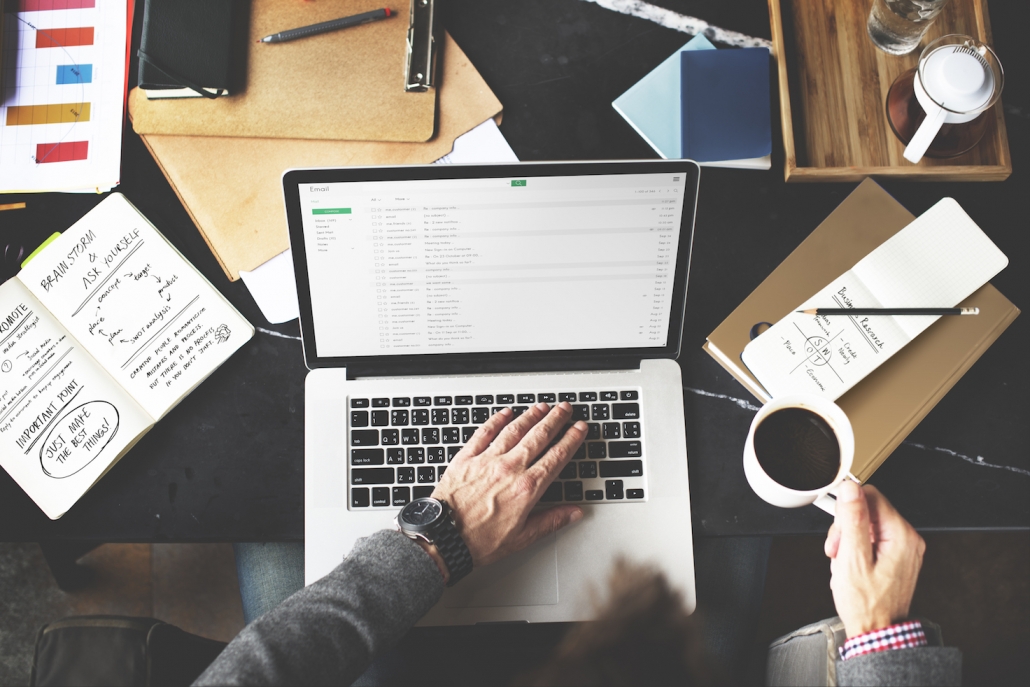 7. Stay in the Front of Your Customers Minds With Email 
There are lots of chances for you to get in touch with your guests via email. If they're staying with you soon, in addition to the booking confirmation emails, think about sending out emails suggesting places to visit when they're in town, reminders of what they should pack, or even an update on what the weather forecast is set to be during their stay. 
Once they've been and stayed with you, email again and ask for feedback on their visit, then, email them whenever you have an offer that may interest them. 
If you've generated leads from marketing campaigns and they've never actually stayed with you, it's great to stay front of mind with these people too!
We all live hectic lifestyles with multiple commitments, people look for quick solutions and the least path of resistance when arranging their plans. By providing them with a simple and timely option to book their hotel, delivered straight to their inbox and sorted in just a few clicks, you dramatically increase your chances against the competition.
It's worth also noting that people aren't always ready to make a purchase when they researcgh their options, and in fact, they will likely research multiple options when looking for a hotel (including your competition) by reminding them who you are and positioning yourself as a helpful, caring hotel, you increase the chances that you're going to be the first people they think of when they are finally ready to book.
*Update. We've recently written an article on Front of Mind (FoM) awareness and the impact it can have. Read it HERE.
8. Build Connections With Partner Businesses 
By building up connections with other local businesses, you'll be able to work together to combine your marketing efforts. 
For example, you could work with local restaurants or bars, or even connect with local tourist attractions or tour businesses. By teaming up together, you'll be able to offer each other discounts on their services to your visitors, and they would do the same for their customers. 
Remember what we said earlier about incentives? Why not work with local providers to get those incentives for your potential customers (free or at low cost to you), and help support the local economy?
9. Improve Your Website Design 
An attractive website is something that will help bring visitors to your hotel. If visiting your website feels like an experience, this may translate into the idea that a visit to your hotel will be too. 
While you do want to grab the attention of visitors, you will need to make sure that you make sure your website is simple to use and easy to navigate. You need to make it as straightforward as possible for users to book their stay. 
It's all about user experience…if it loads too slowly, looks unprofessional with lots of spelling mistakes and low-quality images and it isn't clear how to move around the site…the chances are they're going to go somewhere else within the first ten seconds.
We're more than happy to discuss any part of the above blog in relation to your business, without obligation or charge. We believe in adding value long before any commercial conversation or transaction, it's part of our core values. Please feel free to get in touch and we'd be happy to help you wherever we can. Just email us at: hello@invokemedia.co.uk
Jack Barron
Director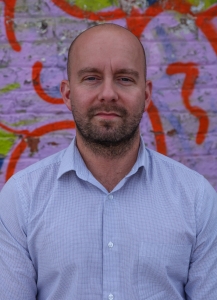 ABOUT THE AUTHOR
Starting his marketing journey at age 15 promoting music events, Jack went on to plan, market and execute his own events before joining the British Army and serving two front-line tours of Helmand Province. Upon returning to 'civvy street' he set up Rebel Marketing to provide marketing consultancy services to the events industry. At around the same time, he undertook an Events Management Degree at the University of Central Lancashire, attaining a 1st Class (Hons) Bachelor Degree, before moving to Manchester to work as the digital marketing manager for a city centre agency specialising in financial services marketing, eventually becoming their marketing director.
Whilst there he undertook an MSc in Marketing Communications at Manchester Metropolitan Unversity before reactivating and rebranding Rebel Marketing as Invoke Media in 2015. After moving Invoke Media to his hometown of Preston in 2018 to support the development and growth of the area, he has since started further studies and is due to complete another MSc in Psychology from the University of Central Lancashire.
Jack is passionate about marketing and helping small to medium-sized businesses thrive. His experience working in the fast-moving events industry from a young age, along with a strong drive and discipline fostered by his time on the front line, all contribute to the work ethic and values of the company.
http://wp.freedomofcreation.co.uk/invoke/wp-content/uploads/sites/96/2020/05/black-and-grey-bedspread-on-bed-and-pillow-164595.jpg
1200
1800
Jack Barron
//wp.freedomofcreation.co.uk/invoke/wp-content/uploads/sites/96/2017/04/invokebw-300x300.png
Jack Barron
2020-02-01 19:58:43
2020-05-20 16:42:40
9 Clever Hotel Marketing Tactics to Increase Bookings