Read Time: 5 Minutes
Accountancy is a service that can be prone to being very narrowly defined in terms of the way it's deployed to clients – you are their accountant, so you crunch their numbers and file their returns. Sound familiar? The truth is, however, that you have so much more value to offer your clients than simply handling their finances.
As we head towards a world of increased automation and technological reliance, it's time to accentuate your humanity and bring even more to the table to offer your clients the best possible value.
The Changing Face of Accountancy
More and more businesses are coming to rely on their accountants as so much more than a service to keep the numbers adding up. Accountants are increasingly becoming seen in more of an advisory capacity, using the extent of their experience to help guide small and medium-sized businesses into making smarter and more profitable decisions. It's a growing need that clients are displaying, and your firm needs to respond in kind.
The rise of technology means the bare bones business of accountancy is being handled faster and more efficiently than ever before. With computing power now more affordable than ever, and a host of accountancy software suites tailored to every speciality, your firm has more time to focus on the human element. You can't hope to compete with a computer's ability to process the numbers, but a computer doesn't have your insight.
This is where you need to begin broadening the spectrum of your accountancy service.
Developing and Deploying New Skills
It's important to start by totally re-thinking the role of an accountant. Traditionally it has been something of an "invisible" service, where if you're doing it right your client won't really know you're there. The bare bones of the number-crunching can remain that way, but it's time you started to put forward your opinions, your thoughts, your guidance, and the benefit of your experience. This is what makes your service unique.
Your accountancy firm is unique – you have a truly individual level of experience and insight, and it's important that clients understand that from the moment they begin interacting with you. Your website should, of course, display your services, but it should also show proudly what you can offer that no other accountancy firm can. Make a point of highlighting your ability to interact and engage on a broader level than simple financial processing.
Running a small business is hard, and small to medium-sized business owners are grateful for insight and assistance wherever it may come from. That means you're perfectly placed to add value to your service, and ultimately craft a better and more useful offering for your clients. Broaden your horizons, and start understanding your value.
Change your Thinking Today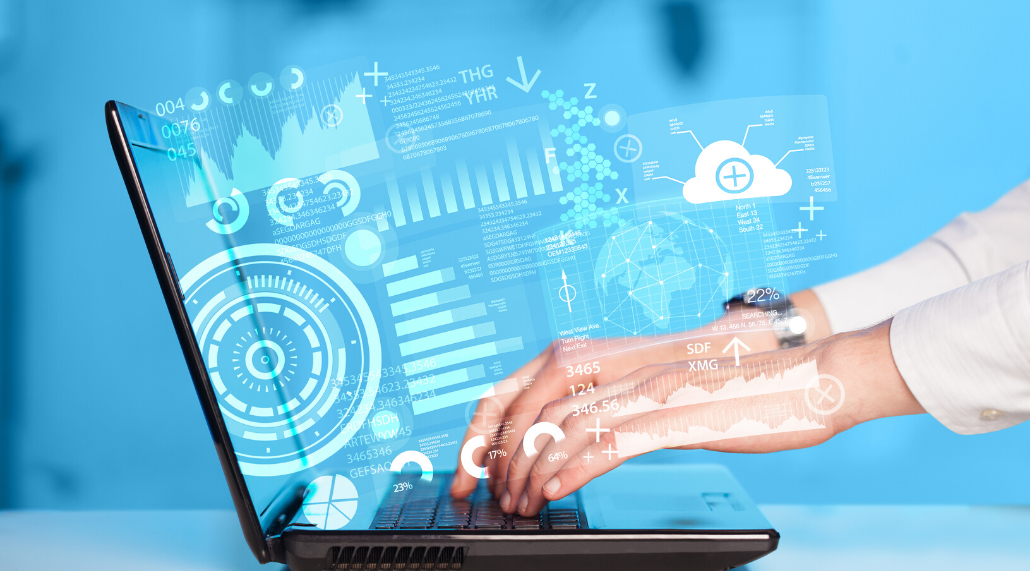 The technological revolution is already here, and it's time to start altering the way you approach your service provision for your clients. Begin focusing on who you are and emphasise your human engagement because that is something that can never be replaced.
Jack Barron
Director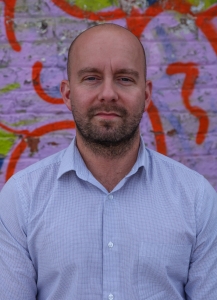 ABOUT THE AUTHOR
Starting his marketing journey at age 15 promoting music events, Jack went on to plan, market and execute his own events before joining the British Army and serving two front-line tours of Helmand Province. Upon returning to 'civvy street' he set up Rebel Marketing to provide marketing consultancy services to the events industry. At around the same time, he undertook an Events Management Degree at the University of Central Lancashire, attaining a 1st Class (Hons) Bachelor Degree, before moving to Manchester to work as the digital marketing manager for a city centre agency specialising in financial services marketing, eventually becoming their marketing director.
Whilst there he undertook an MSc in Marketing Communications at Manchester Metropolitan Unversity before reactivating and rebranding Rebel Marketing as Invoke Media in 2015. After moving Invoke Media to his hometown of Preston in 2018 to support the development and growth of the area, he has since started further studies and is due to complete another MSc in Psychology from the University of Central Lancashire.
Jack is passionate about marketing and helping small to medium-sized businesses thrive. His experience working in the fast-moving events industry from a young age, along with a strong drive and discipline fostered by his time on the front line, all contribute to the work ethic and values of the company.
http://wp.freedomofcreation.co.uk/invoke/wp-content/uploads/sites/96/2020/06/280520.jpg
1588
1981
Jack Barron
//wp.freedomofcreation.co.uk/invoke/wp-content/uploads/sites/96/2017/04/invokebw-300x300.png
Jack Barron
2020-06-16 12:43:03
2020-06-16 12:43:20
Repositioning your Accountancy Service to Add More Value to Customers