Read Time: 4 Minutes
The COVID-19 pandemic has brought unprecedented changes to the way we live and work in the UK. Never before has such a huge percentage of the world's population been subject to quarantine at the same time, and lockdown has meant both individuals and businesses across the country have had to adapt to a new way of working. As the UK emerges from lockdown, now is the time for accountants in the UK to step up and take the lead in guiding small business owners through the coronavirus outbreak and into success.
The Time to be There
There's never been a better time for accountants to prove their worth to existing clients and potential clients alike. UK businesses are struggling to navigate the implications of social distancing as well as making sense of the government's complicated coronavirus financial aid package; these are decisions that accountants can offer expert help with.
Reach out to clients via email, social media and phone, and let them know that you're there and working hard amid the coronavirus to provide your clients with professional accountancy advice and business support. Many accountants in the UK are snowed under with applications due to lockdown, proving just how invaluable accountancy expertise is during this time.

Looking to the Future
The future of accountancy is bright. Clients seeking accountancy services during lockdown will be looking out for accountants who can support them not just in 2020, but beyond. Despite the setbacks of the pandemic, the accountancy sector is making exciting advancements every year, with new technologies offering opportunities to work more efficiently and provide better value for customers. Automation software can free up time spent on simple accountancy tasks and allow more space for complex business support services – a vital skill set in the current climate.
Fintech is quickly becoming one of the fastest-growing technology sectors both in the UK and abroad, and the ways in which accountancy and financial services are conducted is changing. Accountancy firms who embrace the revolution and invest in advanced accountancy automation and AI today will reap the rewards of this progressive thinking in the future as clients seek professional accountants who can offer efficient bookkeeping and compliance services without unaffordable overheads.
Offering Stability Amid Uncertainty
It cannot be denied that the coronavirus pandemic has created as much economic uncertainty as it has health anxiety. The prime concern of small business owners in the UK – after the health of themselves and their loved ones – is the financial security of their businesses.
This is where accountants are really invaluable. By offering one-on-one support to business owners during and after the pandemic, accountants can provide security and confidence despite the uncertainty of the current situation. This means not just supporting clients with the usual tax forms and loan applications, but providing professional advice on a range of business and financial matters to ensure that managers and owners across the UK can continue to run businesses without undue stress and anxiety.
Jack Barron
Director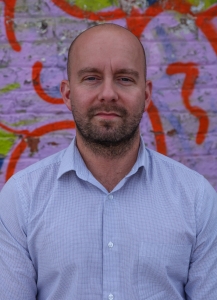 ABOUT THE AUTHOR
Starting his marketing journey at age 15 promoting music events, Jack went on to plan, market and execute his own events before joining the British Army and serving two front-line tours of Helmand Province. Upon returning to 'civvy street' he set up Rebel Marketing to provide marketing consultancy services to the events industry. At around the same time, he undertook an Events Management Degree at the University of Central Lancashire, attaining a 1st Class (Hons) Bachelor Degree, before moving to Manchester to work as the digital marketing manager for a city centre agency specialising in financial services marketing, eventually becoming their marketing director.
Whilst there he undertook an MSc in Marketing Communications at Manchester Metropolitan Unversity before reactivating and rebranding Rebel Marketing as Invoke Media in 2015. After moving Invoke Media to his hometown of Preston in 2018 to support the development and growth of the area, he has since started further studies and is due to complete another MSc in Psychology from the University of Central Lancashire.
Jack is passionate about marketing and helping small to medium-sized businesses thrive. His experience working in the fast-moving events industry from a young age, along with a strong drive and discipline fostered by his time on the front line, all contribute to the work ethic and values of the company.
http://wp.freedomofcreation.co.uk/invoke/wp-content/uploads/sites/96/2020/06/280515-scaled.jpg
1709
2560
Jack Barron
//wp.freedomofcreation.co.uk/invoke/wp-content/uploads/sites/96/2017/04/invokebw-300x300.png
Jack Barron
2020-06-16 11:59:00
2020-06-16 12:08:42
Now is the Time for Accountants to take the Lead