Read Time: 6 Minutes
The current pandemic and associated crisis are understandably causing considerable uncertainty and anxiety. People are struggling with feelings of helplessness and fear, as they try to adjust to the new normal way of life offered by lockdown. 
Of course, the media plays its role in spreading fear and negativity, with selective statistics on infection rates and death tolls, and promoting stories that further a narrative aligned with a Stephen King novel. This combined with the restrictions placed on everyday life and routine, means it can be hard to feel hopeful about the future.
I'd like to pose an alternative view. What if we stopped to look for the positives and opportunities rather than the negatives and fear? We, of course, need to be mindful that there are many who have lost loved ones, have suffered mental ill health or lost businesses as a result of the COVID-19 pandemic, but that doesn't mean we should dwell on it. 
I propose an alternative view of tasteful-positivity. Looking for the positives whilst acknowledging the pain of others. Identifying opportunities rather than focusing on the threats. The people that embrace this spirit are the optimistic-adapters that will drive the country, economy and society forward whilst the pessimistic wet-wipes try to hold us back.
In the last two months, we have seen many people reaching out to each other to provide support and reassurance. We've seen industries thrive whilst others suffer, and as with any period of adversity, we've seen ingenuity defiantly flourish in the face of hardship. 
Of course, what you will largely see in the press is not the positive feel-good stories of community and adaptability, but the defeatist gloom that gets these fear-peddlers the clicks they so desperately want. It's toxic, and the media could not have got the tone more wrong and misaligned in this crisis. 

Impact on Business
There isn't one business that hasn't been affected by coronavirus. Whether it is decreased revenue (or increased!), changes to procedure and systems or the adoption of new technologies to facilitate remote working. 
If you believe in natural selection, which I do, you will understand that as a race we have survived and thrived by our amazing ability to adapt to circumstances and our environment. There is a popular notion, spread by professional naysayers and peddlers of negativity, that we are a cancer or scourge of the Earth, here to eat away at its resources. We are in fact a product of the Earth and the greatest gift we have been given is our stalwart determination and adaptability in the face of adversity and strife.
Those businesses that are viewing the situation with tasteful-positivity and are looking to create or maximise opportunity, without profiteering or exploiting, are examples of our resilience and adaptability and will be the ones that survive and thrive this difficult period. They are the ones that will evolve and overcome. 
These are the businesses that see the current situation as an exciting problem to solve or challenge to overcome, and are getting creative to turn the current situation to their advantage by figuring out new ways to serve and benefit their customers.
I came across a real example of this today. After having a conversation with the owner of a Fish and Chip Shop (diet doesn't count in lockdown) I was impressed at how after the initial blow of lockdown, he and his team had bounced back and embraced modern channels to reopen, and in fact, have record days in takings during this period. Having been hesitant in the past to use Facebook or provide a 'click and collect' service, he saw an opportunity and grabbed it by the proverbials. This is a great example of someone embracing change and using digital in the least likely of traditional industries. He's kept his business afloat (pun intended) and provided a much-needed service to his hungry customers. It was also a bloody good meal (The Village Fish Bar, highly recommended!) 

Digital Usage
As someone who has studied an MSc in marketing and is currently studying another in psychology, I'm obviously quite interested in behaviour. Particularly consumer digital behaviour.
An expected and understandable change in behaviour in lockdown is the increase in digital usage. As people stay indoors, lack face-to-face social interaction, and try to keep abreast of current developments, they are quite expectedly going to have changed the way they engage with others, find information and entertain themselves.
Recent statistics from Virgin Media show that internet usage is up 100%, a number echoed and in some cases exceeded by other providers across the globe.
In the absence of speaking to work colleagues at lunch, saying hi to that stranger in the street (only in the North of England obviously) or going out with friends for dinner, we seek to stimulate our social and intellectual needs in the digital world, and of course, social media plays a key role in doing so.
I proposed the idea earlier that there was a group of people who adapted to change, were optimistic and operated with a view of tasteful-positivity. I also posited the idea that there were those who thrive off negativity and were doing nothing to adapt to the current climate. 
I stop for a second to ask you, without prejudice or judgement, which category you feel you fit in?

Adapting to Change
The increased usage of digital channels provides an opportunity for the optimistic-adapter, the true entrepreneur. The Jack Russell Terrier of the business world (nature's eternal optimists).
Your customers are without a doubt online. In 2019, 91% of all adults and 99% of people aged 16 to 44 in the UK had used the internet (ONS). Those individuals are now using it more than ever, more times in a day, for longer periods. 
There has never been a better time to engage your prospective customers online. As other businesses scale down their ad spend, social presence and marketing efforts, they provide you with an opportunity to tap into a captive audience and secure the market share they were too pessimistic to keep. 
Now is the time to engage your existing customers and more crucially, sweep up those customers that your competitors and other providers have abandoned, provide them with excellent value and service, and come out of this crisis with both fists swinging and a raging hard on at how well you've done. Not muddle through whilst your business is chipped away at. It's time to adapt and invest, because we just don't know how long this will last for and when it will be back (or something similar!).
What if you can't sell your goods right now because of the crisis? Then get online, start generating awareness, conversations and leads so you can develop relationships for when you are able to! 
There will be a goldrush (or bloodbath) when the market finally makes its return (in whatever industry you operate in) for a short time at least. People will clamber for market share and it's going to get noisy. 
If you are waiting until then to gain or resecure market share and customers, you have already lost the race. You will be drowned out amongst all the other people who've sat back and waited until it was 'safe' to engage and invest in their customers and business. The true winners will be those who have initiated and developed relationships throughout this period, have provided value and are already giving proverbial backrubs to the customers you cared about winning 7 weeks ago. 
What if I said you could get in the living room, bedroom and even toilet of your customers on a daily basis (in lockdown too!) with a highly relevant and engaging message? Would that be an interesting or attractive idea? What if I said there had never been a better time to do it? If the audience was captive and open to your messages? Would you think that sounds like a good plan? It is and you can. 
When are you going to do it? Now or when everyone else is?
This article was a long-winded way of saying…now is the time to reach your customers online, not later. An investment in digital now, will pay in dividends…quite literally.
Jack Barron
Director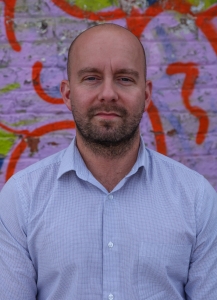 ABOUT THE AUTHOR
Starting his marketing journey at age 15 promoting music events, Jack went on to plan, market and execute his own events before joining the British Army and serving two front-line tours of Helmand Province. Upon returning to 'civvy street' he set up Rebel Marketing to provide marketing consultancy services to the events industry. At around the same time, he undertook an Events Management Degree at the University of Central Lancashire, attaining a 1st Class (Hons) Bachelor Degree, before moving to Manchester to work as the digital marketing manager for a city centre agency specialising in financial services marketing, eventually becoming their marketing director.
Whilst there he undertook an MSc in Marketing Communications at Manchester Metropolitan Unversity before reactivating and rebranding Rebel Marketing as Invoke Media in 2015. After moving Invoke Media to his hometown of Preston in 2018 to support the development and growth of the area, he has since started further studies and is due to complete another MSc in Psychology from the University of Central Lancashire.
Jack is passionate about marketing and helping small to medium-sized businesses thrive. His experience working in the fast-moving events industry from a young age, along with a strong drive and discipline fostered by his time on the front line, all contribute to the work ethic and values of the company.
http://wp.freedomofcreation.co.uk/invoke/wp-content/uploads/sites/96/2020/05/s-o-c-i-a-l-c-u-t-eXmrW9I1Fnw-unsplash.jpg
3311
4967
Jack Barron
//wp.freedomofcreation.co.uk/invoke/wp-content/uploads/sites/96/2017/04/invokebw-300x300.png
Jack Barron
2020-05-20 19:57:32
2020-05-20 19:57:32
Digital Usage in Lockdown: It's Time to Adapt and Overcome