Read Time: 3 Minutes
Marketing should be an essential element of your travel business. And, if you want to continually engage new customers, and re-engage existing and old customers, then one of the best ways that you can do this is through paid social media ads. 
Two of the best platforms for targeting customers for your travel business are Facebook and Instagram. 
With over 2.4 billion monthly active users on Facebook, and over 1 billion on Instagram, the potential reach for social media advertising is enormous. 
But the volume of users on these popular social networks is only part of the picture.  
In this article, we'll discuss why travel businesses need to be using paid social advertising as in their marketing strategy. 
Facebook and Instagram Ads Allows Specific Targeting 
Aside from the fact that Facebook has the most significant number of users out of all social media platforms, the fact that you can fine-tune the ads that you target is a huge benefit. And, as Instagram is owned by Facebook, ads can be focused in a similar way. 
When choosing who will see your targeted Facebook and Instagram ads, you can tailor your ads to any of the following user criteria: 
Location

Age and birthday 

Gender

Language

Interests

Relationship status 

Education

Work 
Instead of spending your marketing budget on ads that go out to millions of random users, by tailoring specific demographics, you will be more likely to have more success. 
Targeted ads will have a higher click-through-rate and ultimately lead to greater conversion. 
It is Possible to Retarget Customers Using Facebook and Instagram
If someone has visited your site but left without booking a holiday, don't let that lead die. They may still be interested. 
By using retargeting, it is possible to re-engage that customer. This can be done through targeted ads tailored to the specific products they were looking at, which will appear on their feeds. 

Use Cross-Promotion Between Facebook and Instagram 
Because Instagram is owned by Facebook, the two social media sites are connected in more ways than just ownership. 
If you're using one of these platforms for sharing targeted ads, you could just as easily cross-promote your content via both in a seamless way. 
Facebook and Instagram Ads Can be Versatile
The ability to easily target your leads through Facebook and Instagram is enhanced by the fact that you can advertise in the way that best suits your campaign. 
You can use striking visuals to capture the attention of your customers. If you've got more to say, a short video will really get the message across.  
Paid Targeted Ads on Facebook or Instagram Reach the Right Customer
If you're sending out generalised ads that go out to masses of news feeds without targeting, you will be less likely to convert users into customers. 
Blind ad campaigns will have limited effect because you have no control over who sees your ads. They may be going to the wrong demographic completely. 

Nurturing Your Leads
At any point in your sales process from lead generation through to making the sale, you can nurture your leads through the use of Instagram or Facebook ads as well as marketing tools such as chatbots. 
Link up your CRM with your advertising strategy and engage users at the different contact stages to keep reminding them of what you've got on offer. 
Targeted Ads Can Lead to Extended Viral Reach 
Because the core of both Facebook and Instagram is social sharing, when users engage with your marketing, it helps your content reach a wider audience. 
Creating targeted ads that elicit some kind of response from users will mean that you end up reaching a wider audience without having to pay to target them.  
An example of this would be a post asking users to share their memories of visiting a specific popular travel destination. 
By posting ads that have a social factor to them, you'll be able to build up likes and follows on your companies profile. 
Using Facebook Dynamic Ads Allows You to Fine-Tune Your Offers
Facebook Dynamic Ads allow you to tailor the ad experience to the specific user. Dynamic ads will ensure that specific travel messages are given to the right people. 
By uploading all of your inventory and offers, Dynamic Ads will display the exact holiday that a user will be most interested in. This information may be based on previous browsing history or abandoned transactions. 
These types of paid social advertisement are one of the most effective tools that you could have at your disposal. 
If you would like to discuss how paid social media advertisements can work for your travel business then don't hesitate to give us a shout! Send us an email now to hello@invokemedia.co.uk
Jack Barron
Director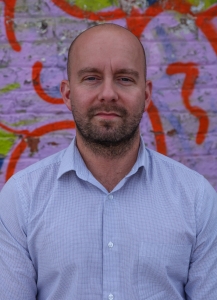 ABOUT THE AUTHOR
Starting his marketing journey at age 15 promoting music events, Jack went on to plan, market and execute his own events before joining the British Army and serving two front-line tours of Helmand Province. Upon returning to 'civvy street' he set up Rebel Marketing to provide marketing consultancy services to the events industry. At around the same time, he undertook an Events Management Degree at the University of Central Lancashire, attaining a 1st Class (Hons) Bachelor Degree, before moving to Manchester to work as the digital marketing manager for a city centre agency specialising in financial services marketing, eventually becoming their marketing director.
Whilst there he undertook an MSc in Marketing Communications at Manchester Metropolitan Unversity before reactivating and rebranding Rebel Marketing as Invoke Media in 2015. After moving Invoke Media to his hometown of Preston in 2018 to support the development and growth of the area, he has since started further studies and is due to complete another MSc in Psychology from the University of Central Lancashire.
Jack is passionate about marketing and helping small to medium-sized businesses thrive. His experience working in the fast-moving events industry from a young age, along with a strong drive and discipline fostered by his time on the front line, all contribute to the work ethic and values of the company.
http://wp.freedomofcreation.co.uk/invoke/wp-content/uploads/sites/96/2020/05/austin-distel-tLZhFRLj6nY-unsplash-1.jpg
3233
4849
Jack Barron
//wp.freedomofcreation.co.uk/invoke/wp-content/uploads/sites/96/2017/04/invokebw-300x300.png
Jack Barron
2019-11-03 16:33:02
2020-05-20 16:36:20
Why Travel Businesses Need to Be Using Paid Social Advertisements